Common Ways to Treat Back Pain After a Car Accident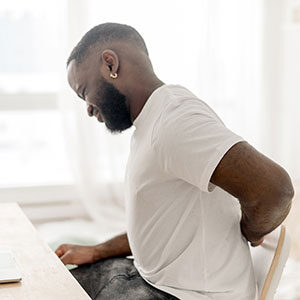 From whiplash to back pain, auto injuries can affect the body in many ways. The pain can even stick around for months (or longer) if you don't get prompt treatment. This is one of the reasons that it's essential to work with a chiropractor immediately after an accident. Following are some of the more common ways that chiropractors treat back pain following a car accident:
Chiropractic adjustments
Spinal adjustments or manipulations are commonly performed to realign the body and eliminate your pain. To achieve this technique, we apply pressure to the joints in the spine, which can help eliminate any stiffness, inflammation, and discomfort you might be experiencing.
Massage therapy
Many people don't realize that massage is a considerable part of chiropractic care. Our chiropractic team can use massage and manual therapy to soothe the areas of your body that were hurt in the accident. Massage therapy can help with blood circulation, flexibility, and more.
Hot and cold therapy
After a car accident, the last thing you want is invasive treatment methods. Chiropractors utilize non-invasive techniques, such as hot and cold therapy to help aid in your recovery. When hot and cold compresses are combined with spinal manipulation, blood flow can be restored to the part of the body that's been hurt, alleviate soreness, and improve your overall comfort.
Physical therapy
Physical therapy can restore the body's ability to function after an auto accident. You will be walked through multiple stretches and exercises to keep you from getting injured worse and to take down your pain levels. Physical therapy can also help with your range of motion.
Electrical stimulation
You may receive electrical stimulation therapy when you see a chiropractor after a car accident. Electrical stimulation is an effective treatment method that promotes nerve and soft tissue healing and reduces pain and inflammation. A back pain chiropractor uses a device to send small electrical pulses to the injured area. Many patients don't feel much, though sometimes the muscles may twitch a little. The chiropractor chooses the pulse strength appropriate for your injury and where you are in the healing process.
Back injuries from car crashes can impact someone for months, even years, after the accident. It's essential to seek the help of a medical professional to ensure that you can properly assess your injuries and help your body heal. Dr. Keren Gomez specializes in helping relieve your back pain through our chiropractic treatments. We treat hundreds of auto accident injuries in Miami each year and work closely with our clients to assess their injuries and provide the proper care. Contact us today at 305-761-6528 to schedule an appointment.