Car Accident Tips from a Miami Chiropractor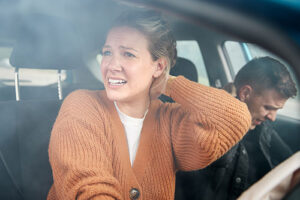 It's no surprise that Florida often tops the list of states with the worst drivers in the country. Miami's section of I-95 has even been ranked as one of the most dangerous stretches of road across our nation.
Car crashes throughout the Miami-Dade area have been on the rise for quite some time. Thanks to the steady increase in population, there are more vehicles on the road in our region than ever before.
With over 60,000 total crashes per year in Miami, there is a good chance you or a loved one will experience a wreck at some point during your time in the area. There are, however, some tips to consider if you are involved in a car accident in order to avoid lasting effects.
It Starts Before You Get Behind the Wheel
Although not every crash is unavoidable, there are some ways to try and avoid the worst possible outcomes. In a fast-paced society like that of Miami, it is especially important to get enough sleep so you don't wind up driving drowsy.
Keeping an eye on the weather and limiting your time on the road, especially in adverse conditions, can also go a long way in avoiding a major car accident. Regular vehicle maintenance and safe driving practices are also a great defense against crashes.
Beyond the condition of the road and your vehicle, maintenance of your body is also helpful to avoid long-term conditions if you wind up in a car accident. Stretching and strength training, along with a healthy diet, make for quicker healing following trauma.
Chiropractic Care Keeps Your Future Pain-Free
The most important step in making a full recovery and avoiding issues in the future is scheduling a chiropractic consultation as soon as possible following a car accident. This is the case for all levels of crashes—from a fender bender from which you seem completely unscathed to a more serious wreck where you receive medical care from first responders or others.
The longer you wait to be examined by a chiropractic doctor like Dr. Keren Gomez, the more likely scar tissue and internal injuries become a lasting issue. Avoid pain later by making the call today.
Come by, call 305-761-6528, or use our online booking tool to make an appointment with Dr. Keren Gomez as soon as possible following your car accident in the Miami-Dade area.