What Should I Expect When Visiting a Chiropractor After a Car Accident?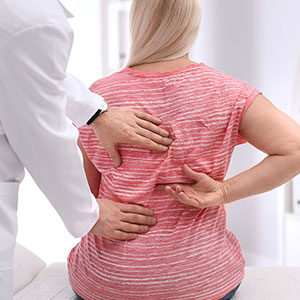 When you have been injured in a car accident, you may have met with medics at the scene, followed up with a doctor, or even been treated in the emergency room. However, you might be wondering what other options you have for treating your accident injury and if chiropractic treatment would be an option.
The excellent news is that chiropractors always treat people with pain and car accident injuries! Visiting a chiropractor can be a great option if you are interested in finding a non-invasive, natural, yet effective treatment for a variety of injuries, not just related to the spine. If you have never been to a chiropractor before, here is what you can expect on your first visit:
Consultation
Before beginning any chiropractic treatment, a chiropractor will sit down with you to discuss the reason for your visit and learn more about you and your medical history. A chiropractor will take the time to have a conversation and get to know you so they can help you identify goals for treatment. It is also essential for your chiropractor and you to discuss any questions or concerns about chiropractic care and determine what results you can expect.
Diagnostic Imaging
Diagnostic imaging refers to the tools chiropractors use to supplement their diagnosis and the development of a treatment plan that is unique to you. Often, this includes an X-ray of your neck and back to learn more about your spine and visualize areas that have been injured or affected by an injury.
Adjustment
After consultation and a physical exam with your chiropractor, they may recommend an adjustment immediately or may want to wait for the first adjustment until after you have completed X-rays. Either way, your first adjustment is just step one on your way to experiencing relief through chiropractic treatment.
Common misconceptions of chiropractic care
Some people experience anxiety about chiropractic adjustments because they aren't sure what to expect or worry that it will be painful. A chiropractic adjustment is generally not a painful experience, though your body may be sore afterward. Soreness after chiropractic treatments is usually normal and should be discussed with your chiropractor.
Your first trip to the chiropractor should be an informative process and one where you identify clear health goals and learn about natural and effective chiropractic treatments for your injury and pain. Contact Dr. Keren Gomez: in Dade County, call 305-761-6528; in Broward county, call 954-510-5518; or in Palm Beach, call 561-414-2401. We offer transportation services, work with attorneys, and evening and weekend appointments at seven locations throughout the South Florida area.