Tips for Seeking Medical Attention Following a Car Accident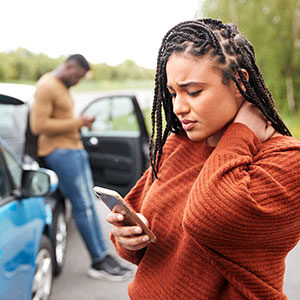 The list of to-do's following a car accident is long. From the smallest fender bender to a collision that leaves your vehicle totaled, the tasks can be overwhelming, especially in light of any emotional, physical, and even spiritual trauma that can follow the calamity.
Some of the necessary items will feel more urgent or obvious than others, but it's important to take inventory of all that needs to be done and set yourself up for success long-term following an automobile accident. If you are fortunate enough to decide for yourself whether or not to seek medical attention following the accident, you always should choose to do so. Here's why:
Seeking Medical Attention Is About More Than Your Physical Wellbeing
From filing reports with insurance to finding yourself in a legal battle while sorting out causality and damages, having a report from a medical professional is vital. The validity of your claims will be legitimized by the fact that you went through the extra trouble to be examined soon after the accident.
Receiving fair compensation for your accident or injuries and even ensuring consideration for both may depend on the duration between the accident and when you chose to seek medical care. Waiting longer could be judged as a legal move rather than a legitimate response to your physical condition following the wreck.
Seeking Medical Attention Now Can Help Avoid Pain Later
It is important not to make the decision about seeing a doctor for an examination following the accident on just how you feel physically. You could have sustained injuries of which you are unaware and the pain could be delayed as you deal with other items.
Especially if you are just sore with a few bumps and bruises, finding a doctor to evaluate your condition can feel like just another inconvenience or major expense. This kind of thinking, however, may cost you more in the long run. By not seeking medical attention right away, you could miss a serious injury that is not presenting itself immediately.
The healing of superficial injuries can even hide more serious conditions. The more time you wait before seeing a physician or other medical professional may provide fewer clues pointing to more severe injuries.
You would not delay on checking the boxes required by insurance companies and necessary for the repair or replacement of your vehicle so why wait on doing so for your physical health? For more information on receiving proper medical attention following a car accident, contact a licensed medical professional like Dr. Keren Gomez. Call Dr. Keren Gomez at 305-761-6528 or use this online scheduling tool to make an appointment.