Looking for Chiropractic Treatments in Miami Following a Car Accident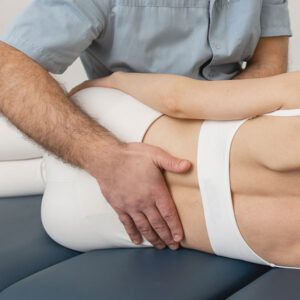 Car accidents are a major cause of pain for people across the country, especially in a metropolis like the Miami-Dade area. While there are an abundance of organizations keeping tabs on the number of car accidents and injuries, there is not nearly the same documentation when it comes to pain experienced by victims.
Victims of a car accident know well the suffering that can occur after a collision. In order to avoid a chronic pain condition, there are steps that can be taken afterward. One action in particular often saves car accident victims from long-term suffering.
All Ages Benefit from a Chiropractic Physician
Even young car accident victims have a tough time bouncing back to their pain-free lifestyle enjoyed prior to the accident. High school students often wind up being involved in car accidents and should seek medical care beyond the immediate attention received at the scene.
Once the bruising and soreness have subsided, persistent neck, shoulder, and back pain can stick around for quite a while. Pain in the joints and spinal column often do not even show up immediately following a car accident.
More Than Just a Number Following a Miami Car Accident
Rather than being hurried through the traditional system, the right chiropractic physician provides much more attention and personalized care for those involved in a car accident. Those familiar with injuries like whiplash agree that injuries sustained by a motor vehicle collision often go unrecognized for months.
A full exam and consultation with a licensed chiropractic physician following a car accident can reveal injuries that may have gone undiagnosed. A chiropractic physician can locate the exact source of the pain and provide treatment in order to produce relief for good.
Beyond just ensuring adequate treatment, seeing a chiropractic physician following a car accident can help ensure insurance claims are paid as well. Many attorneys agree that seeing a reputable chiropractic physician in Miami after you have been involved in a car accident is a wise move for both your health and in case of any disputes from involved parties along the way.
If you have been involved in a car accident in the Miami-Dade area, there is a chiropractic physician who features a dedicated rehabilitation clinic for injuries sustained in car accidents. Call Dr. Keren H. Gomez at 305-761-6528 or easily get in touch online today.