How Florida Tourists Affect the Rate of Car Accidents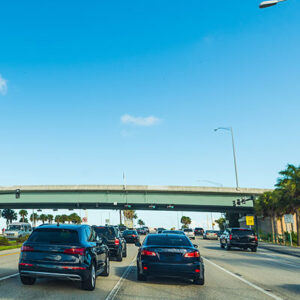 It's no surprise that Florida is a destination hot spot for families and groups of friends looking to have a good time. Especially after a long season of staying cooped up in the house, some fun in the sun in the Sunshine State is hitting the spot for many.
With the sharp increase in tourists hitting the gorgeous beaches and over-the-top theme parks throughout the state, there is a correlated rise in the number of vehicles on the road. Therefore, there is a much greater opportunity for car accidents due to the number of tourists.
Miami Roads Stay Hopping
The state of Florida (and the Miami area in particular), offer some of the top sites folks will flock to while on vacation. With popular places like South Beach and Little Havana, Miami features several spots of interest for tourists.
The diversity of destinations in Florida leads to out-of-towners heating up the roads. With this rise in vehicles—even traveling between locations on the same trip—car accidents also see a dramatic increase.
This is no surprise for an area like Miami, which features the opportunity for families and friends to make memories through activities that include:
Connecting with a diversity of cultures
Observing wildlife
Romantic escapes for couples
Adventures on the sea and in the sky
Incredible cuisine
World-famous nightlife
Stay in the Know to Avoid an Accident and Find Relief
With over 130 million tourists coming to the state of Florida each year, the numbers demonstrate the need for concern. The county of Miami-Dade saw over 65,000 car accidents alone in 2019.
This leads to a huge number of injuries from car crashes for many residents who have an unfortunate run-in with vacationers unfamiliar with the roads and traffic laws or patterns. Also unfortunate is the number of residents in the Miami area who live with chronic pain due to an automobile accident.
The good news is that this does not have to be the case. Knowing the increased likelihood of car accidents during high travel months is the first step to avoiding a crash.
Secondly, knowing where to find relief from pain you are experiencing following a crash is also vital. A chiropractic physician like Dr. Keren Gomez specializes in injury rehab following a car crash.
Call Dr. Keren Gomez at 305-761-6528 or schedule an appointment online to find relief today!