How Chiropractic Care Can Be Beneficial After a Workplace injury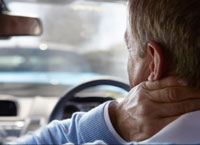 Suffering a workplace injury can be a serious issue. It's a surprisingly common occurrence – it's estimated that in the United States someone experiences a workplace injury on average every seven seconds. That does appear to be a statistic that sounds too frequent, but the good news is that the number of workplace injuries has fallen rapidly over the last forty years or so.
Of course this drop in statistics is of little aid to someone who has actually suffered a workplace injury. There are several ways though that you can recover after a workplace injury, and one way that's beneficial is via chiropractic care.
How Chiropractic Care Can Help You Recover From a Workplace Injury
Even if you feel that the injury you suffered in the workplace is of little consequence, you
should still get it checked out. Cuts and bruises are obvious signs of trauma, but what effect the incident you suffered had on the rest of your body is not so obvious. You will need the services of a trained practitioner to make sure you've not suffered any internal injuries.
You may 'feel fine' after a slip, trip or fall but muscular and skeletal pain can take time to develop. Weeks after your injury you could find yourself suffering from back pain or neck pain that simply will not go away.
There's the Potential for Long Term Issues if You Don't Get Checked Out
For all levels of muscular or skeletal strain or pain, chiropractic care is the perfect solution. Such care is completely non-invasive and you will not have to undergo a program of addictive painkillers, which is something that runs the risk of dependency. Surgery is another alternative, but that can be ineffective and most definitely it's something that will put you out of action while you recover.
Both surgery and pain medication are ways of dealing with the root of your pain as opposed to identifying the underlying cause of your pain. Chiropractic care is often more effective at dealing with long-term pain relief, and is certainly more cost-effective than most other options.
If you need the help of a chiropractic physician, then please contact Dr. Keren H. Gomez. To make an appointment, just call 305-761-6528 (Dade), 954-510-5518 (Broward) or 561-414-2401 (Palm Beach) or use the online contact form that's available through our website.