Covering Chiropractic Care After a Car Accident with a Settlement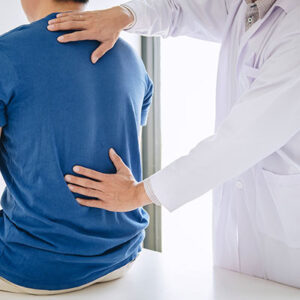 There is so much more to a car accident than just the incident between the vehicles. After everyone has left the scene, the mind starts racing about what needs to be handled first. Seeking medical care should be a top priority as well as making sure that everything is in line legally. Chiropractic care is often a recommended medical treatment plan after a car accident, especially dealing with back and neck injuries. If these injuries aren't addressed timely, you may find yourself dealing with long-term injuries. At the offices of Dr. Keren H. Gomez, we can help you with all of your chiropractic care after a car accident. Additionally, we're here to help ensure that your chiropractic care is covered with a settlement.
Working through the Settlement
If you are not at fault with regards to the car accident that you were involved in, then you can likely get your chiropractic care covered by the settlement. Many states consider medical expenses, including chiropractic care, as reasonable items that can be covered with a settlement. Seeking chiropractic care after an auto accident not only helps you, but it helps reduce the likelihood of the one at fault having to pay for much more expensive medical expenses down the road. Incorporating chiropractic care coverage in the beginning of the settlement discussions is much more likely to work than trying to get them covered after the fact.
Natural Chiropractic Care
After your car accident, you may want to quickly resort to pain medication as your preferred pain relief option. While this will provide you temporary pain relief, it will not help your body get back to full strength. By quickly seeking medical care and committing to a chiropractic care regimen, our team will work to get your body back into proper alignment through our highly effective chiropractic adjustments and manipulations. In turn, the pain will subside, and your body will be able to heal from the auto accident naturally. Our natural chiropractic care is effective against a wide range of auto accident injuries including:
Whiplash
Muscle Injuries
Tendon Injuries
Ligament Injuries
Cervical Sprains
Misalignment of Spine
Much More!
 If you have recently been involved in a car accident and are working through a settlement, don't forget to include your chiropractic care expenses in the discussion. Covering your chiropractic care with a settlement is a reasonable request and one that will likely get approved. For more help with dealing with these types of difficult questions after a car accident, or to schedule your chiropractic care needs after a car accident, reach out to the offices of Dr. Keren H. Gomez today. Send us an email at [email protected] or contact one of our office locations directly:
Dade: (305) 761-6528
Broward: (954) 510-5518
Palm Beach: (561) 414-2401