3 Reasons Why You Should See a Chiropractor after an Auto Accident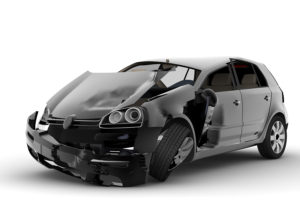 Auto accidents occur on a daily basis in the Miami, FL area. In fact, research has shown that the Miami-Dade area is in the top 5 counties in Florida for the most car accidents. This is not a list that you want to make the top 5 for. Diving deeper into the statistics, studies have shown that Miami has approximately 50,000 auto accidents per year. These accidents can range from a very minor fender bender to one where your vehicle is totaled. Regardless of the intensity of the car accident, it is important for all individuals involved in the car accident to be seen by a medical professional. More specifically, seeing a chiropractor after an auto accident is a very wise decision to make. At the offices of Dr. Keren H. Gomez, we specialize in chiropractic care after an auto accident. We believe there are 3 key reasons why you should see a chiropractor after an auto accident and we'd like to share them with you today!
Holistic Treatment Instead of Temporary Relief
Many individuals involved in an auto accident immediately resort to taking pain medication rather than seeking medical care. While pain medication can provide temporary relief from the pain and injuries that occurred from the accident, it doesn't provide any true help with the recovery process. Chiropractic treatment on the other hand focuses on a holistic treatment approach designed to get your body back to full strength after an auto accident naturally.
Discover any Masked Injuries
Not all injuries from a car accident are present immediately. In some instances, it can take a few days for some symptoms and pain to begin. Your body's adrenaline peaks right after a car accident, which can cause you to feel like you are not in pain, when in fact you truly may be. For instance, whiplash is a common auto accident injury where the symptoms are delayed. Through chiropractic care, Dr. Keren H. Gomez can identify the injuries that occurred in a timely manner. All you have to do is seek care from our staff, and we'll handle the rest!
Chiropractic Care Often Covered by Insurance
When it comes to receiving medical coverage through your insurance provider, you are required to be seen by a medical professional within 14 days of the car accident. After the 14 days has passed, your medical benefits will no longer cover your medical claims tied to the car accident if you have not been evaluated by a medical professional. Dr. Keren H. Gomez can provide a chiropractic evaluation quickly so that you do not have to worry about this timeframe.
So, if you have recently been involved in an auto accident around Miami, FL, it is important that you seek medical care in a timely fashion. At the offices of Dr. Keren H. Gomez, we take pride in offering chiropractic care to our clients so that all injuries and pain can be identified and handled holistically. We'll get you in for a chiropractic evaluation quickly so that you don't risk losing your medical insurance coverage. To set up an appointment with our staff, pick up the phone and call one of our local offices:
Dade– (305) 761-6528
Broward– (954) 510-5518
Palm Beach– (561) 414-2401