Accident Help in Dade, Broward and Palm Beach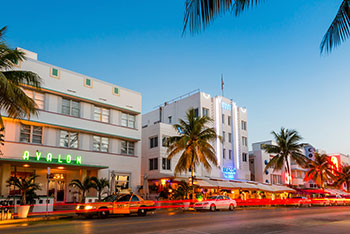 When you are looking for the top Dade, Broward, or Palm Beach car injury doctor, Dr. Keren Gomez offers comprehensive chiropractic care that includes referrals to the best legal counsel specializing in accident claims. With locations throughout Florida that include Broward, Dade, and Palm Beach, you will find the offices of Dr. Keren Gomez at a location that is convenient for you so that you can receive prompt care for your injuries, and quick turnaround on your insurance claims.
Dade Accident Assistance
If you are suffering from an accident injury as a result of an auto accident, motorcycle accident, fall, or any other type of traumatic accident, let Dr. Keren Gomez provide you with chiropractic care in Dade that will diagnose and treat your injuries before they become more serious. For many accident victims, their chronic pain could have been avoided had they sought chiropractic treatment soon after their accident. If you have been injured in an accident and are looking for a future that is free of pain relief medicine, then chiropractic treatment for pain relief might be the right path for you. With 4 locations throughout Dade County, we offer full chiropractic care at all our convenient Miami locations.
Broward Chiropractic Treatment For Accident Injuries
If you've been injured in an auto accident, we understand the extreme trauma that you've experienced. It's hard enough to deal with the shock of an auto accident, but when you add to that the physical pain, legal issues, and financial loss due to medical bills and the loss of your vehicle, it can be difficult if not impossible to function on a day-to-day basis. For this reason, Dr. Keren Gomez offers top chiropractic treatment of injuries from auto accidents in Broward, as well as legal referrals, and assistance in dealing with your insurance company.  With 2 convenient locations in Broward County, Dr. Keren Gomez suggests that accident victims seek chiropractic treatment as soon as possible after an accident for a quick diagnosis, immediate treatment, and quicker turnaround time with insurance companies.
Accident Treatment In Palm Beach
For chiropractic treatment of an accident injury in Palm Beach, Dr. Keren Gomez offers full chiropractic care and legal referral services in West Palm Beach. Back pain, neck pain, and any other type of pain that is caused by an accident can be treated naturally, without pain medication by our chiropractic doctor in Palm Beach. With Dr. Gomez, you are not left alone to work your way out of your accident. Let us help you deal with the details of finding the right auto accident lawyer in Palm Beach, and working through the coverage specifics with your insurance company.
Chiropractors For Your Auto Injury
Among the various symptoms that auto accident injuries cause, patients seek chiropractic medical treatment from Dr. Keren Gomez for whiplash, back pain, neck pain, headaches, dizziness, nausea, and many other potentially chronic symptoms.  For many accident victims, these symptoms worsen over time and become chronic pain that requires a lifetime of pain relief medications. Through manual adjustments and manipulation of the spine, Dr. Keren Gomez uses chiropractic treatments to relieve pain naturally, thus avoiding the need for medications.
Contact the offices of Dr. Keren Gomez today at 305-761-6528 to learn all about how our chiropractic treatment can help with your auto injury.