Don't wait until your injuries get worse. Call 305-761-6528 Now!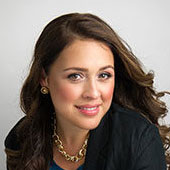 Back Pain, Neck Pain, Muscle, Tendon, and Ligament injuries that are not directly addressed with proper rehabilitation and are left untreated, can end up causing chronic pain for years following the accident. Active and Passive therapies administered by your chiropractor Physician can help restore muscular strength and flexibility. This will allow the soft tissue to heal correctly with less chance to suffer from future pain and dysfunction.
Dr. Gomez has an extensive knowledge on various forms of treatment such as the Flexion-Distraction Technique, Thompson Technique, Diversified Technique, Gonstead Technique, Activator protocol and Core Stabilization Rehabilitation. She can help. Call her today.
From Our Clients
"Great doctors very professional and fiendly. Got a good laugh wile being treated for my pain. Will recommend this clinic if i ever come across anyone in need of their services."
By Demetrios G.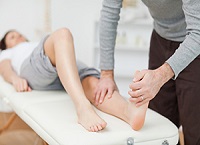 Treatments
Treatments with pain-killers and anti-inflammatory drugs only suppress pain and other symptoms, leaving injured muscle to heal on their own
Injured muscles
Injured muscles heal with scar tissue in a way that leaves them weaker, less elastic and prone to re-injury and pain.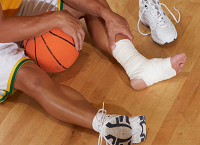 Soft tissue injuries
Soft tissue injuries (Muscle, Tendons, and Ligaments), often can cause severe debilitating pain.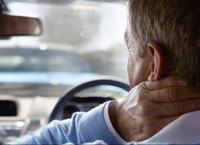 Cervical Sprain / Strain and Whiplash to the neck
Cervical Sprain / Strain and Whiplash to the neck, are the most common injuries that results from a car acciden
Miami Airport
701 NW 57th Avenue
#201 Miami, FL 33126
North Miami
12550 Biscayne Blvd Suite 404
North Miami, FL 33181
Hollywood
7050 Taft Street
Hollywood, FL 33024
Miami lakes
5801 NW 151 St # 205
Miami Lakes, FL 33014
West Palm Beach
2624 Forest Hill Blvd
West palm Beach, FL 33406
Next
Testimonials
Previous
I love this place they are professionals they are caring they take their time to explain I details not only are they professionals they are humans I'm so happy that I'm here everyday I get better and I smile is hard to smile with pain but I smile everyday because of the care I receive here

Ada Rojas
La Dra. Gomez definitivamente fue la respuesta de mi oracion con tanto tiempo sufriendo dolores de espalda. Ella me dio toda la atencion necesaria como profesional y desde la primera sita puede notar la diferencia. Tenia menos dolor y me sentia mejor. Muchas gracias por todo.

Jennifer Vinces-Cua
Very nice attendants, excellent customer service!!!!!!!!

Ahmed urbizo